Course Detail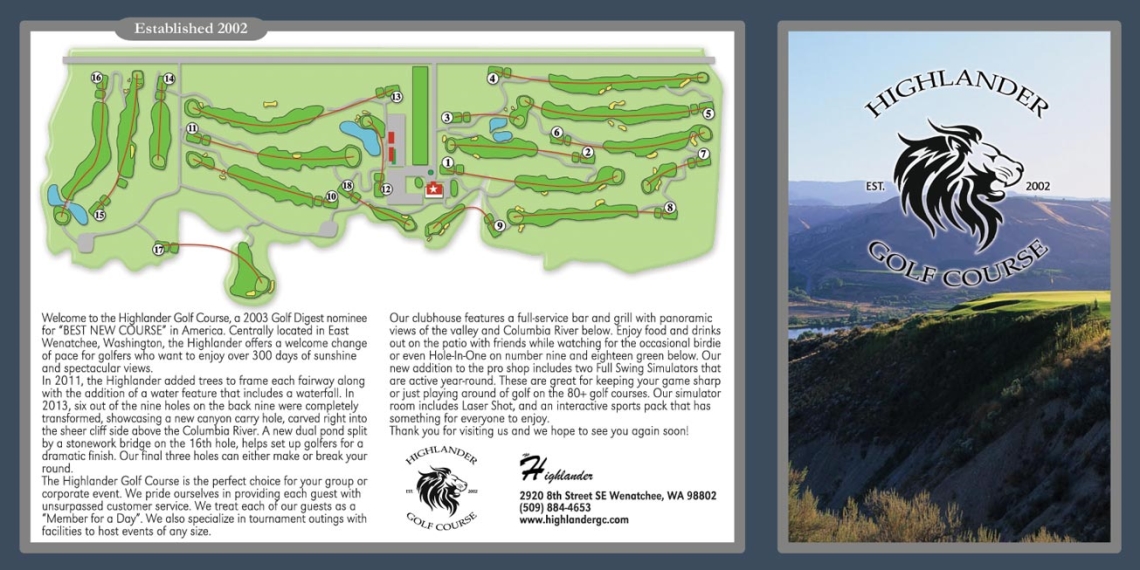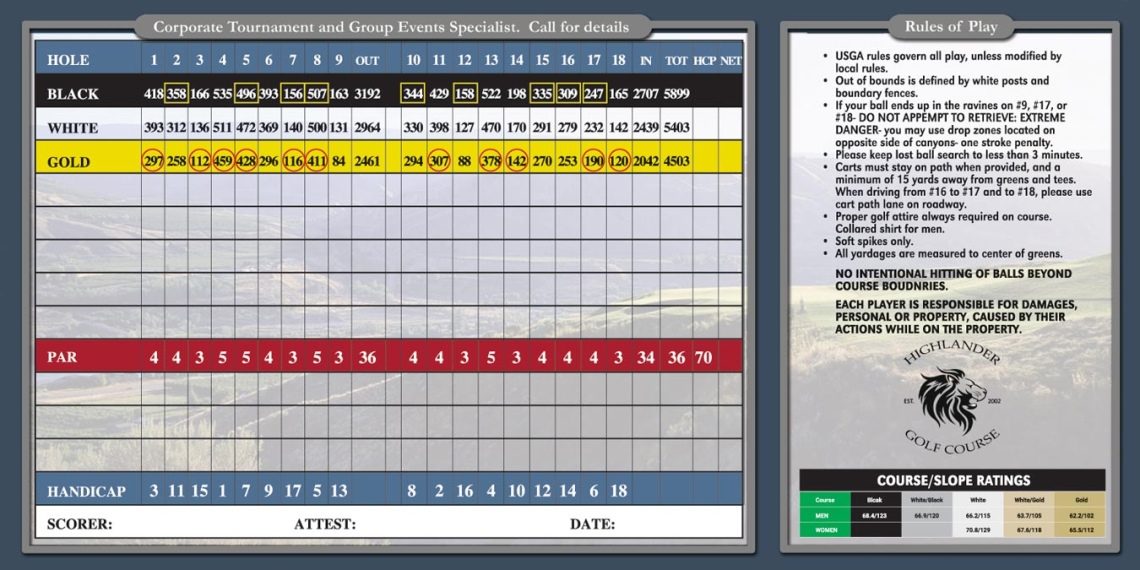 It was 2002 when The Highlander Golf Course opened for play high above the mighty Columbia River featuring magnificent views and Scottish links style golf holes. Highlander Golf Course has since evolved into the area's premier resort style course and residential community with many changes that challenge the player and please the senses.
The Highlander Golf Course was originally routed by golf architect, John Steidel and built by the artistry of Jim Haley. You may have heard of Mr. Haley as he created and shaped the classic links course, Bandon Dunes on the Oregon coast. Situated 800 feet above the Columbia, Jim Haley could visualize a world-class site for a golf course that all player levels would come back to again and again.
In 2011 major improvements were afoot. Many deciduous trees were added to the front nine, a spectacular water feature was built between holes two and three with more water hazards planned for holes four and five in the near future along with separating the shared three/five green. But that was just the start. In the spring of 2013, the back nine was the focus of many upgrades including the development of Highlander Estates. A thirty-two home site development with stunning territorial views and fairway fronted building lots creating a community with a decided recreational lifestyle focus. Two brand new holes were built (17 & 18) and major changes to four others (10,14,15,&16) plus the addition of evergreen trees and more water making this par 70 course the buzz of the region.
We invite you to experience the beauty and challenge of The Highlander Golf Course and when you do, we know you'll be back again and again. Play well!